I am the coworker who loves practical jokes, gimmicks and games in the office. Not pre-canned ice breakers or retreat exercises – I'm talking about the good-natured inside jokes and culture that grow over time among a group of people who spend 8ish hours together every day. Since we work remotely, I just assumed that would be lost, but I was surprised to see how many of those gaps Slack filled for us.
I ranked Metric's best NWR (Not Work Related) Slack channels. Does your workplace have great channels? Share them on our facebook.
10. #BestofStock
What we post here: Tragic/hilarious/amazing/terrible content from stock image websites. This channel draws inspiration from the classic post, Women Laughing Alone with Salad.
Best Recent Post: This amazing stock video of a santa suit-clad person holding an animated globe with the word outsourcing on it.
Review: The biggest drawback to this channel, and the reason it came in at #10, is that not everyone at our company searches stock images, and so not everyone can contribute regularly – but when it is used, it is thoroughly enjoyed.
9. #PleaseLikeMe
What we post here: A judgement-free zone where we share social media content that we want our colleagues to like/RT/share.
Best Recent Post: Probably this blog post, tbh.
Review: Simple, not too crowded. Nice space. Mostly work-related content, but gets on this list due to it's cute name.
8. #GreatDebates
What we post here: Where we have silly debates. One of our coworkers started this channel to start a debate about what is the better deal: cordless or corded drills. No one responded, because the answer is obvious – corded drills are cheaper, more powerful and don't run out of batteries.
Best Recent Post: "The tongue emoji – why does it look like that and is it ever actually appropriate to use in a Slack context?"
Review: The term debate is used a little loosely here, but generally this is where silly arguments are made, and we really like flexing those muscles.
7. #metric_trekkiesonly
What we post here: Listen, I get it. Not everyone is a Trekkie. I don't like it, but I respect it. This channel is for Metric Trekkies to share Star Trek content.
Best Recent Post: This amazing tweet:
Review: This channel is great, and allows fans to be fans in a safe space while also allowing non-fans to not be bothered by Jean-Luc Picard memes.
6. #metric_munchies
What we post here: One of the busier channels, this is where we post about food. What we're eating for lunch, what we're cooking for dinner, what we wish we were eating or cooking. One of our coworkers has a friday burger ritual, and this is a place where the rest of us can check in on it.
Best Recent Post: When we discovered that one of our coworkers had never heard of Pocky.
Review: This is the lunchroom of Metric, and deserves a great rank based on that alone.
5. #wtf
What we post here: Shit that is bad, because 2020 is horrible.
Best Recent Post: None. Nothing "best" ever happened here.
Review: This channel is ranked highly because it is a place where we can "WTF" about the state of the world, but if you need to tap out and take care of you, you can simply mute this channel.
4. #Memes4Quaranteens
What we post here: This began as pandemic/quarantine related meme content but has expanded over time to include all memes. Last week I started putting TikToks in this channel – we'll see how that is received.
Best Recent Post: This post on Labour Day.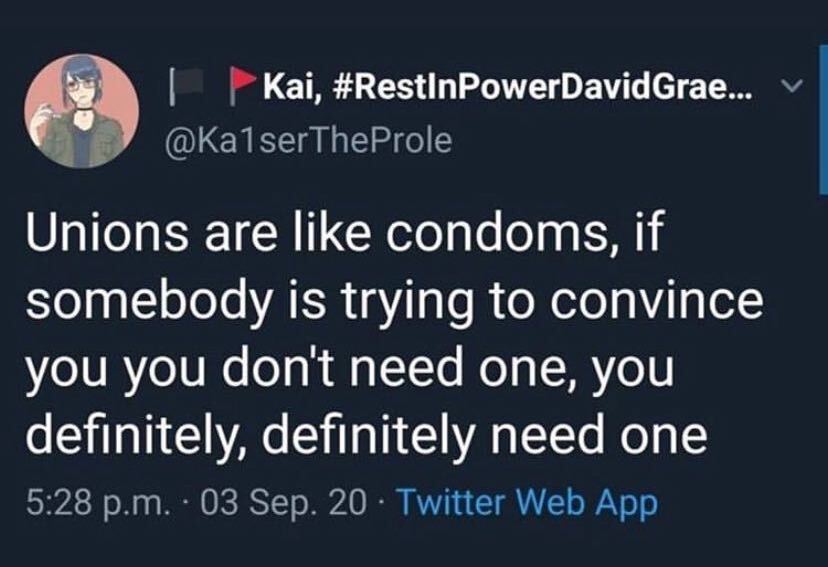 Review: Excellent channel title. Great place to put memes.
3. #Island_Of_Misfit_Links
What we post here: Really great content we simply must share that doesn't fit in any of the other channels.
Best Recent Post: Jagmeet Singh's astrology birth chart.
Review: This channel always produces quality content, likely due to it's versatility.
2. #plantsplantsplants
What we post here: Metric is full of plant lovers and "budding" plant lovers. We proudly post pictures of our plant babies here and when something is amiss, our resident plant expert, Lucy, diagnoses and prescribes remedies for sick plants.
Best Recent Post: Maureen grew some flowers and we are all so excited for her!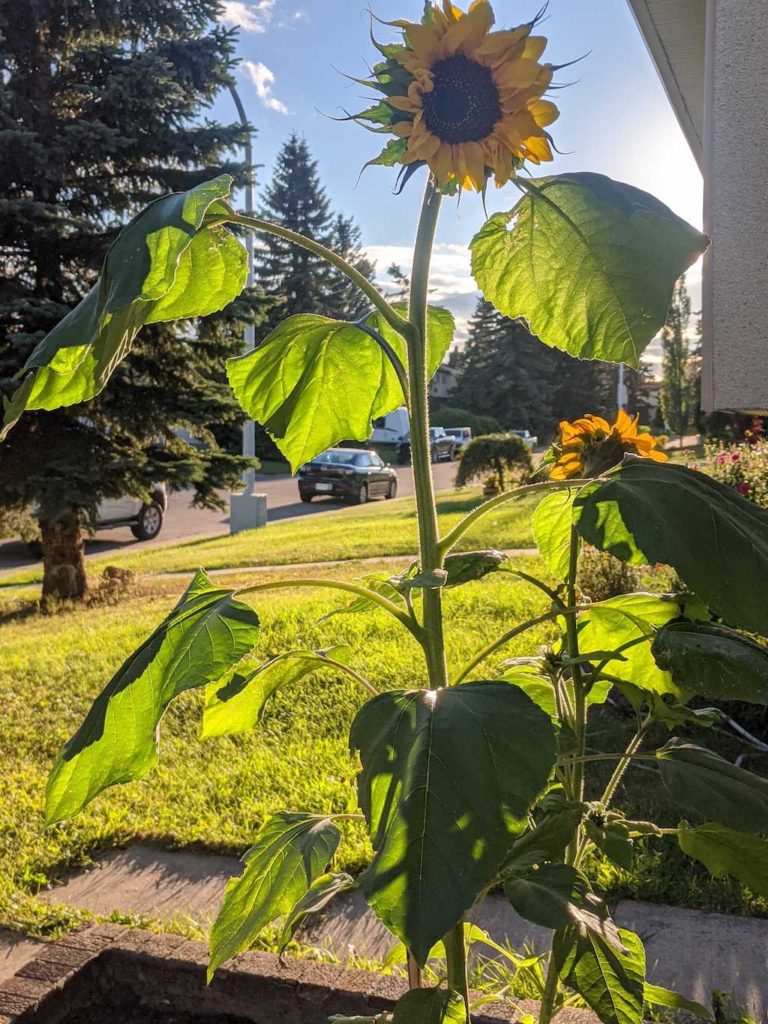 Review: Plants are hot right now, and so is this channel.
1. #LoudAffirmations
What we post here: IN THIS CHANNEL WE POST AFFIRMATIONS AND COMPLIMENTS IN ALL CAPS. EVERY POST MUST BE IN ALL CAPS, BECAUSE IT'S FUNNY TO IMAGINE THESE POSTS BEING YELLED.
Best Recent Post: LITERALLY ALL OF THEM <3
Review: This channel was Sav's idea and in spite of being our newest channel, it quickly became everyone's favourite. This is just a really nice place where we say nice things about each other and their work. NON-STOP GOOD VIBES.